Connage Highland Dairy are completely dedicated to your total satisfaction. If you have any suggestions or comments please email us using the link on the store page.
Making a purchase
Making a purchase could not be easier. Just browse our store, and add any items that you wish to buy into the shopping basket. After you have finished your selection, click on 'Checkout' and you will be asked for a few details that we need to be able to complete the order.
We accept credit card payment.
We accept Visa and Mastercard. We do not charge for any item until it is ready to ship. Back ordered items are not charged until they are shipped. You may send your credit card information via phone, fax, snail mail or over the Internet.
When confirmation of order is received, this is to indicate that we have received your order. It does not indicate that a contract exists between us. We will indicate acceptance of your order, and hence a contract between us, when we send you an invoice. We have included this term to protect us in the case that a mistake has been made in pricing, we have inadvertently under-priced goods, or we are no longer able to supply a particular product for some reason. In the case of a change of price, we will always contact you first to ensure that the price is acceptable.
All products subject to availability. If we are unable to supply the goods, we will inform you of this as soon as possible and offer an alternative.
Shipping and Handling
Orders are next day delivery and will be dispatched Monday to Thursday £4.99 delivery charge is for each address. There will be no delivering Saturday, Sunday and Monday unless by prior arrangement.
If you want to ship an order outside of the UK and Northern Ireland please contact us on 01667 462000 or info@connage.co.uk for a quote.
Free delivery on orders over £50 when shipping to one single UK mainland address.
Delivery schedule
We will normally dispatch your order to you the next working day. We cannot dispatch International orders but can direct you to our wholesaler who will handle your order.
Back Orders
If your item is not in stock, we will back order for you. You will always be emailed with the option to cancel your order if you would rather not wait.
Tax Charges
For orders made from the UK or the European Union, 20% VAT is added where applicable.
Credit Card Security
When the order is placed at our website, credit card numbers are encrypted using 128-bit encryption. They are only decrypted after they reach our computer. They are not held in clear text on any web site. The lock symbol only comes on when you click to pay.
Guarantee
We guarantee your satisfaction.
Reaching Us
If you need to reach us, please email us by clicking here
Privacy Policy
Connage Highland Dairy does not disclose buyers' information to third parties other than when order details are processed as part of the order fulfillment. In this case, the third party will not disclose any of the details to any other third party.
Cookies are used on this shopping site to keep track of the contents of your shopping cart, to store delivery addresses if the address book is used and to store your details if you select the 'Remember Me' Option. They are also used after you have logged on as part of that process. You can turn off cookies within your browser by going to 'Tools
Great Offers Direct to Your Email
If you would like our newsletter please join our mailing list.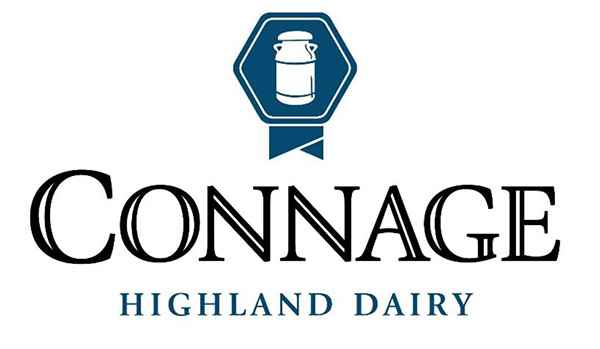 The Connage Dairy Promise
All products are fully traceable and we employ excellent quality controls. Assurances can be given for the highest standard of animal welfare and care for our cows, continuing the attention to detail into our cheeses.