Connage Cheddar
Handcrafted on our family farm, by the shores of the Moray Firth from home produced milk.
Connage Cheddar is very popular but made in small batches. It is a different recipe from the Dunlop but as with all Connage cheeses the creaminess is retained in this mature cheese.
It is a hard, off-white cheese, with an intense lingering creamy smooth tang.
Each truckle is dressed in muslin to seal and keep the maturing cheese moist. We use pasturised milk and traditional methods to make the cheese.
Connage Cheddar cheese serves well with rich flavours such as robust wines, plums and chutneys.
Size: Whole cheeses approximately 25kg
Vacum packed portions: aiming for 250g or cut to any weight.
Shelf Life: Up to 12-14 months
Availability: All Year
EAN Barcode: Available
Our cheeses are organic, vegetarian and have full traceability
Great Offers Direct to Your Email
If you would like our newsletter please join our mailing list.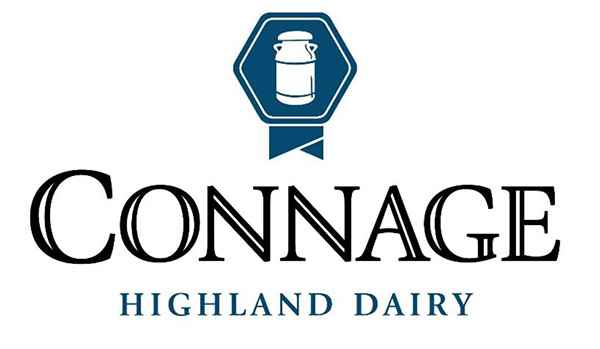 The Connage Dairy Promise
All products are fully traceable and we employ excellent quality controls. Assurances can be given for the highest standard of animal welfare and care for our cows, continuing the attention to detail into our cheeses.