Connage Crowdie
Our Award Winning fresh cheese, handcrafted on our family farm, by the shores of the Moray Firth.
Crowdie is a traditional fresh Scottish cheese dating back to the Viking era. A Scottish recommendation is to eat Crowdie before a ceilidh (traditional dance and music evening) to alleviate the effects of whisky.
Crowdie is a luxury soft cheese. It has a mousse like texture and is deliciously soft and creamy with a clean fresh flavour. The milk is pasteurised and the traditional method of hanging the curds in muslin bags is followed today.
" One of Scotland's oldest cheeses, and the natural accompaniment to a pre-ceildh whisky, crowdie is a half-fat curd cheese made by Connage Dairies. The traditional recipe produces a soft, creamy cheese with a mousse-like texture, a fresh zesty aroma and a slightly sour aftertaste. " -(The List,2014)
Sizes: Containers of 160g, 1kg and 5kg tubs
Salted or Unsalted: (unsalted does have a shorter shelf live)
Shelf Life: 21 days from potting
Frezzable: Yes
Availability: All Year
Dispatched: Weekly
EAN Barcode: Available
Our cheeses are organic, vegetarian and have full traceability
Great Offers Direct to Your Email
If you would like our newsletter please join our mailing list.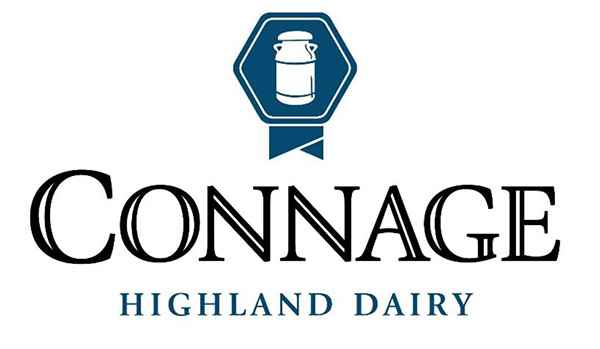 The Connage Dairy Promise
All products are fully traceable and we employ excellent quality controls. Assurances can be given for the highest standard of animal welfare and care for our cows, continuing the attention to detail into our cheeses.