Connage Dunlop
Award Winning Scottish Cheddar handcrafted on our family farm, by the shores of the Moray Firth.
Dunlop recipe dates from the 17th Century and was first made in Ayrshire. Each truckle was dressed in muslin to seal and keep the maturing cheese moist and we still do this today.
We use pasteurised milk and traditional methods. Dunlop is a Scottish Cheddar with slightly higher moisture and develops a lovely depth of flavour as it matures for 7 months. It has a rounded nutty, warm and creamy taste that lingers on the palate.
"A nutty, golden and mature Scottish hard cheese that comes from a Highland family farm that prides itself in its traditional organic methods of production. Eat it on its own or complement it with a rich wine or some plum chutney. " -(The Independent,2013)
Whole cheeses: approximately 25kg
Vacum packed portions: aiming for 250g or cut to any weight.
Shelf Life: All Year
Dispatched: Weekly
EAN Barcode: Available
Our cheeses are organic, vegetarian and have full traceability
Great Offers Direct to Your Email
If you would like our newsletter please join our mailing list.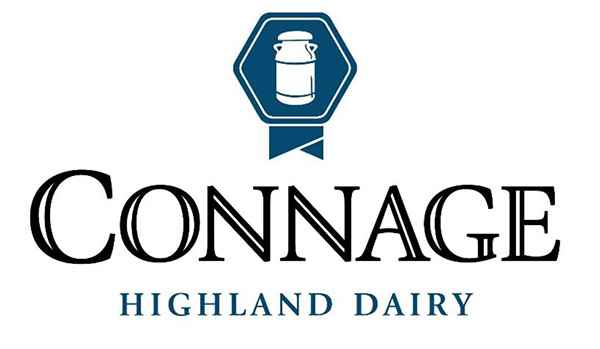 The Connage Dairy Promise
All products are fully traceable and we employ excellent quality controls. Assurances can be given for the highest standard of animal welfare and care for our cows, continuing the attention to detail into our cheeses.