Smoked Dunlop
Our delicious smoked version of our wonderful Dunlop Scottish Cheddar. Traditional smoking process completed at Connage beside the dairy.
Smoked Dunlop, is a delicious dimension of our Dunlop Scottish Cheddar cheese and traditionally smoked using oak whisky barrel shavings. The smoking process is completed at Connage beside the dairy by Callum and Monika.
The cheese retains the wonderful Dunlop flavours and has a taste that smoked cheese lovers adore. Dunlop Scottish Cheddar is a rounded nutty, warm and creamy tasting cheese, married with a oak smokiness giving a lasting smooth flavour on the palate.
Smoked Dunlop makes a great addition to any cheese board. It also melts beautifully and compliments many pasta dishes, in particular macaroni cheese. Try with a big flavour whisky or robust red wine.
Size: Quarter rounds approximately 1.5kg
Vacuum Packed Portions: Aiming for 200g
Shelf Life: Vacuum Packed Portions 8 weeks
Availability: All Year, lead time for orders over 30kg
Dispatched: Weekly
EAN Barcode: Available
Our cheeses are organic, vegetarian and have full traceability
Great Offers Direct to Your Email
If you would like our newsletter please join our mailing list.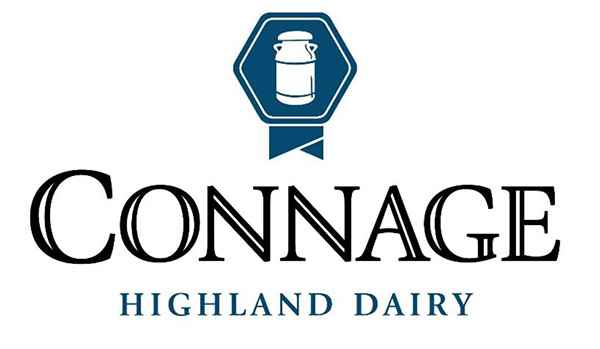 The Connage Dairy Promise
All products are fully traceable and we employ excellent quality controls. Assurances can be given for the highest standard of animal welfare and care for our cows, continuing the attention to detail into our cheeses.